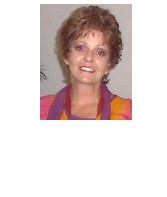 Welcome
Pull up a chair and sit back and enjoy your journey into my world of poetry. I hope you will
take the time to sign my guestbook...I really appreciate knowing what you think about my site.
Thank you in advance for visiting.
I ALSO HAVE A LOT OF NEW POEMS, NOT ON THIS WEBSITE YET THAT ARE POSTED AT THE STARLITE CAFE..CLICK THE LINK BELOW AND COME VIST ME THERE!

Poems by forrestc
NOW ENJOY
My book is now available:
REFLECTIONS FROM THE HEART
Here are some of the comments I have received:
Fri 17 Jun 12:51 pm EDT 2005
I received this beautiful poetry book the other day, and this is a book you will want to add to your library. Wonderful, refreshing poetry with beautiful art work by her nephew. I just love the poems. This is a must buy. Great job Forrest! Just awesome!
Forrest- Have read most of your book since you provided me a copy in St.Johns during your last visit. I'm still just stunned at what a nice book you have put together. What really suprises me reading your work is the positive nature of the poems. Having the insight I do into some of the difficulties you have dealt with, it is really uplifting that you look at things in such an uplifting way. I do admire that, and am sure your work work will inspire many of your readers.
Jason
THANK YOU FOR VISITING.